LINKS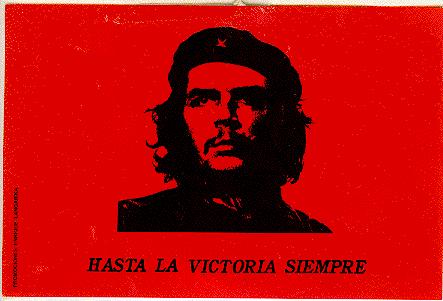 Here are some links to other related sites knocking around the net.
---
English sites
the official Cuban site - a bit touristy
totally professional che site go the moment you finish here
lots of links....v.good
powerful che site ........better than this one
see review above
---
Spanish Sites
6.Cubaweb
---
I cannot review these as I dont speak spanish!! If you do you can post a review on the message board and I will see that it is put on the site ASAP. Also if you know ANY good che, communist, socialist or pro-cuban websites put them there too. Thank you.
---
These sites are unrelated but show great commitment to the greater good, I urge you to go to them. At the hunger site a simple click on a button link donates a cup of food to a starving person somewhere on earth(free and without any obligation to anything, ever) The rainforest site donates a section of rainforest (an area of a few feet) that will never be cut down. finally the kids aids site donates free care to one of the 1800 kids that contract AIDS every day. If everyone on the net visits them think of the difference we can make to the problems of modern society. Click below. please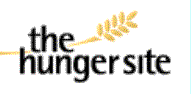 ---